I love hanging out around Copley, especially the BPL. The courtyard is one of my favorite places just to relax and people watch. I know I should be reading and getting lost in a book, but creating stories about strangers in my head is so much more exciting.
I just got this bow tie from OoOTIE, Boston's only independent bow tie company. They have the most unique ties, and a great video to teach you how to get your tie on. These bow ties also make perfect gifts, because of their unique prints (there's something for everyone). You know how much I love bow ties, so when I got the chance to partner with the company, I basically did Xander's snoopy dance. Please tell me you guys got that?
Also, can we take note that my tie is bears and ice cream?!?!?! How adorable is that?!?!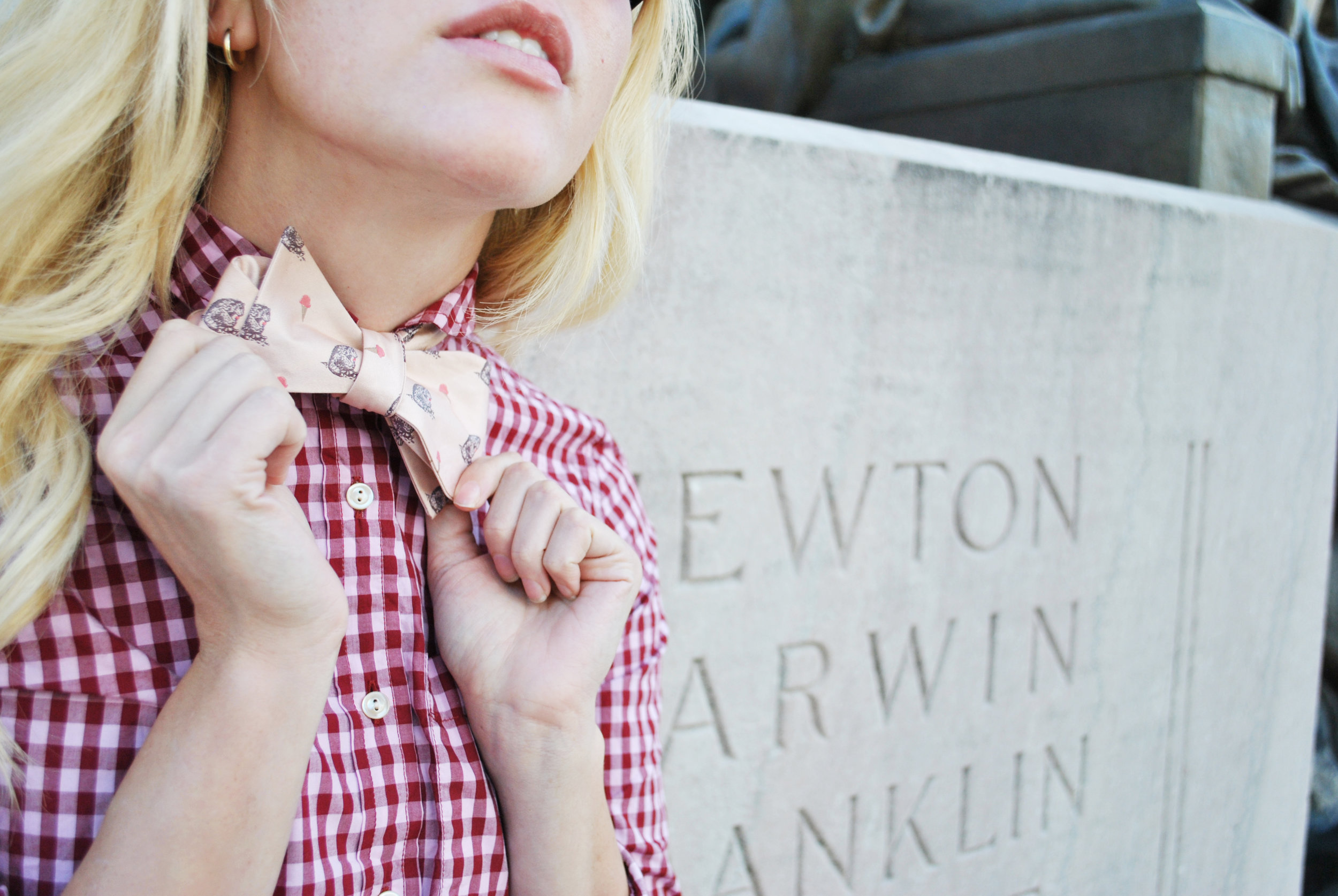 Thank you OoOTie for partnering with me on this post!